Book Fair will be October 16th-20th during library class for all students. Since Book Fair closes at 10:00 on Friday, students who attend library class on Friday will be scheduled to shop earlier in the week.
Book Fair will also be open for Family Night on Thursday, October 19th from 4:00-6:30pm. Thursday night will also be Family Literacy night at JES with a Chili Supper and other fun activities!
Our fall Book Fair is the only fundraiser for the library. If you would like to volunteer for Book Fair, and did not receive a volunteer form, please call the office at 475-4712.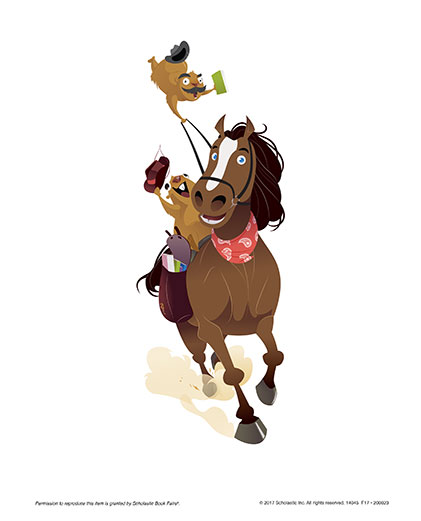 SADDLE UP AND READ!!